Captain Pam of Smile N Wave Sailing Adventures offers a couple's sailing tour perfect for marriage proposals and even elopement. In addition, she has the pleasure of taking part in engagements aboard her sailing trimaran. Captain Pam enjoys making your unique proposal as memorable as it should be, so she was thrilled when Allen contacted her about proposing to his sweetheart Michelle.
Being a lady captain, Pam knows how to pull off the perfect marriage proposal: soft music, great video, and photos of the romantic moment you get on your knee. In addition, Captain Pam will help plan all the details of your proposal by giving tips and tricks for the best experience.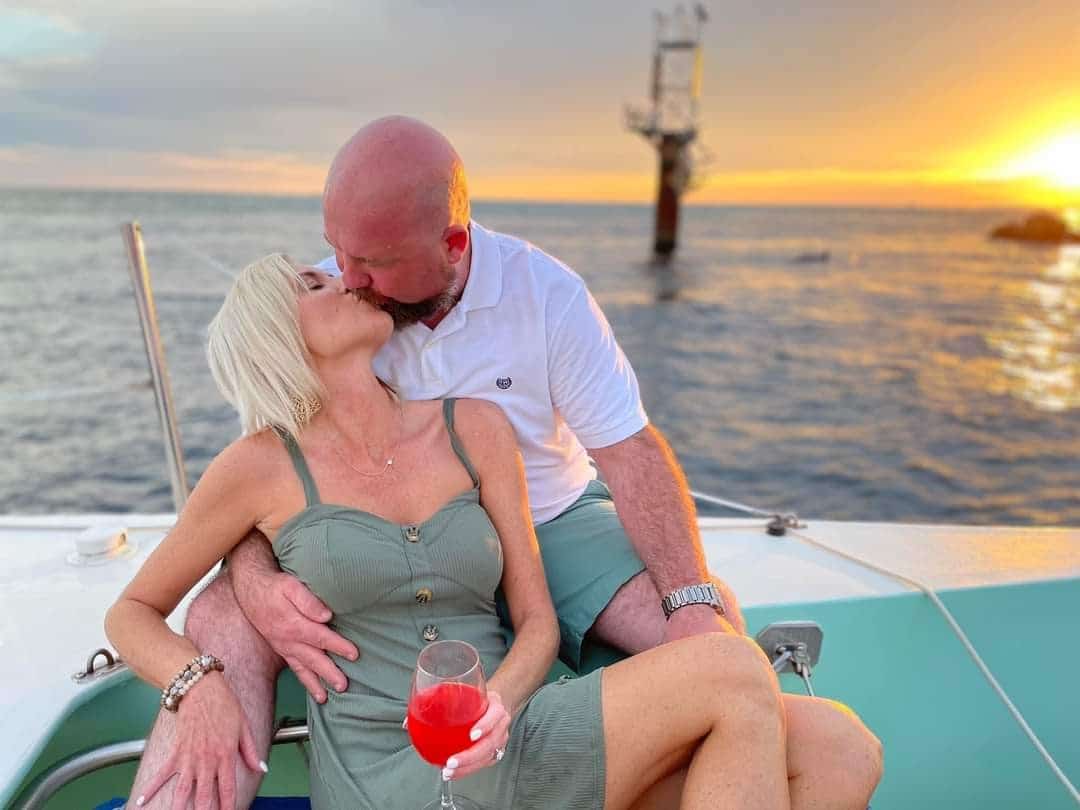 Proposal During Sailing Charter
Before your couple's sailing tour, please provide the captain with the music you'd like to play; so she can arrange the Bluetooth to play your chosen song at the appropriate moment. You will also need to pick the time of day you would like to propose. Of course, sunset will create the most beautiful setting, but you can choose any time of day you'd like. You give her your game plan, and she will work out all the details for you, so all you have to do is find the perfect ring for your sweetheart.
During your special Couple's Sailing Tour, Captain Pam will shoot video and take photos of the entire proposal. Of course, it's a day she has dreamed of, so naturally, your fiancee will want plenty of pictures to brag about her fairy tale proposal. You can even choose to do an engagement photo shoot on the boat.
Other Couple Boat Tours
Captain Pam also provides Elopement Cruises in Destin. Check out our blog, Wedding Charter In Destin. You can have a romantic proposal on the sailboat and then return on your wedding day to elope. Captain Pam can officiate, or you can bring your minister aboard. With the elopements, she helps plan everything, including the florist and photographer.
Book A Sailing Tour
Please call 850-368-5921 if you would like to book a special Couple's Sailing Tour. Also, get social with Captain Pam by following and liking Smile N Wave Sailing Adventures on Facebook and Instagram. Check out our sailing videos on YouTube.