Are you looking for a Wedding Charter in Destin, Florida? Captain Pam offers wedding and elopement sailing packages if you are ready to say, "I Do." Destin is one of the most beautiful places globally, and eloping on a sailboat is a dream come true for many happy couples. But, one thing is sure; if you choose to get married on our sailboat, you won't find a venue with a better view. ????
The Bozeman Wedding Charter
Captain Pam recently took part in the wedding of her friends Ashley Cobb and Don Bozeman aboard her trimaran, Nice Tri. Here's what the bride, Ashley shared about their special day. 
"Setting sail on Nice Tri was the perfect setting to exchange our vows.  Not only did Captain Pam make sure that everything was in place and taken care of, but she also provided the most meaningful and memorable experience at our wedding. We will always look back on our wedding day and remember how perfect it was. "
The florist for the Bozeman wedding was a Perfect Day Wedding Florist. The photographer is Opal Honey Photography. Captain Pam officiated the ceremony.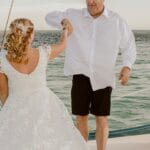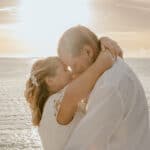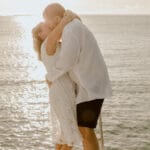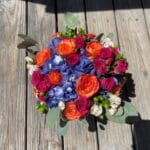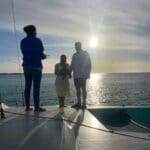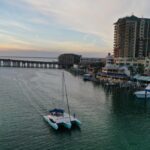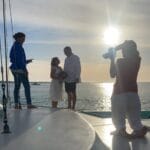 About Wedding Sailing
Captain Pam offers a tailored wedding/elopement package for couples. You can choose whether she officiates the service for a fee or choose your officiant to come aboard with you. In addition, she puts you in touch with her florist and photographer. The wedding charter pricing varies depending on your needs. All wedding charters need to be booked by phone, so the captain can consult with you and discuss your elopement options.
Location for Wedding Charter In Destin
Every sail starts in the heart of Destin at the harbor. Where the sailboat goes from the harbor will depend solely on the couples' unique wants and needs. Captain Pam will do everything she can to ensure your special day is one to remember for a lifetime.
Book Your Wedding Charter
If you plan on getting married in Destin, you will need to acquire a marriage license from Okaloosa County. See more details about local marriage licenses by following this link. If you are ready to book your elopement sailing charter, Contact Us to discuss your plans. Get social with Captain Pam by liking and following Smile N Wave on Facebook and Instagram.