Sail with Smile N Wave in beautiful Destin Florida and experience paradise like never before. Summertime has been an exciting time here on the Emerald Coast. As people from all over the world arrive, they are looking for an adventure. A sailing charter gives you a gorgeous view of our area that you will miss if you stay on the shore. During your sailing adventure, you will have the chance to view our coastal wildlife in its natural habitat.
Sail With Birds In Paradise
Here on the Emerald Coast, we have a wide variety of wildlife including bottle-nosed dolphins, sea turtles, fish, and over 300 different species of birds. Today we want to tell you about a few of the magnificent birds that fly over our waters and inhabit our beaches.
Sandpiper
Sandpipers are small shorebirds that run along the beaches of Destin in large groups. It is interesting to note that the females take the lead while the male Sandpipers raise the young. These birds have thin bills that aid them in their feeding habits. They can often be found on the shoreline digging their bills in the sand searching for insects and crustaceans.
Great Blue Heron
The Great Blue Heron is an amazing wading bird that does not seem to be affected by the presence of humans. They can often be found in marinas and on the fishing piers and docks in Destin. These long-legged and wide winged creatures are the largest of all North American species of Herons. This bird can adapt to practically any type of wetland.
Brown Pelican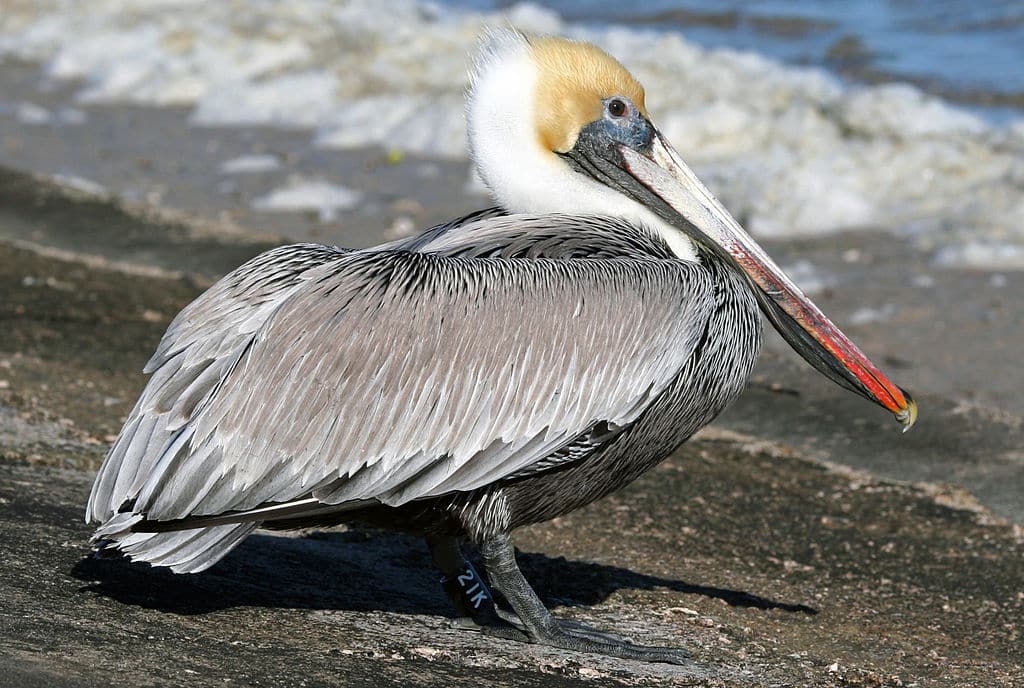 Brown Pelicans are the smallest of the Pelican species but is larger than most other shorebirds that are in Destin. These birds are very easy to identify. Their large bills make it possible to carry fish easily. The Brown Pelican is fun to watch as they swoop low above the water and while they are feeding as they dive into the water to catch their meal. Both male and female care for their young.
Bald Eagle
The majestic Bald Eagle is one of the rare birds you could have the pleasure of witnessing while visiting Destin. This bird feeds on fish by swooping down and catching them in its talons. The Bald Eagle can fly with a fish equal to its weight. The Bald Eagle is our national bird and represents freedom. If you have the pleasure of sighting one, it will be an experience you will not forget.
Book Your Sailing Charter Today
No matter what type of wildlife you encounter when you sail with us on Smile N Wave Sailing Adventure, you are sure to gather a ton of pictures and a lifetime of memories. To learn more, check out our Sailing Tours on our website and then book your sailing adventure with us!