This year has, in a sense, been a year of rebirth for Smile N Wave Sailing Adventures. Captain Pam spent the beginning of the year transitioning from the old Smile N Wave to her new Trimaran, Nice Tri. The first year for Nice Tri has been an amazing one. So many of you were able to join her this year on the new boat, and she wants to take this time to thank everyone for their support and business.
Life's Curveballs
Life is full of surprises and curveballs, but God is good and always provides when we need Him the most. The story of Pam's boats is a perfect example of that. When Captain Pam experienced a micro-burst while sailing, it took the Catamaran out of commission; however, she was temporarily unable to do what she loves most; Captain Pam never lost her faith. Instead, God gave her the strength and resources to get on the water again, and this time the blessing was a bigger boat.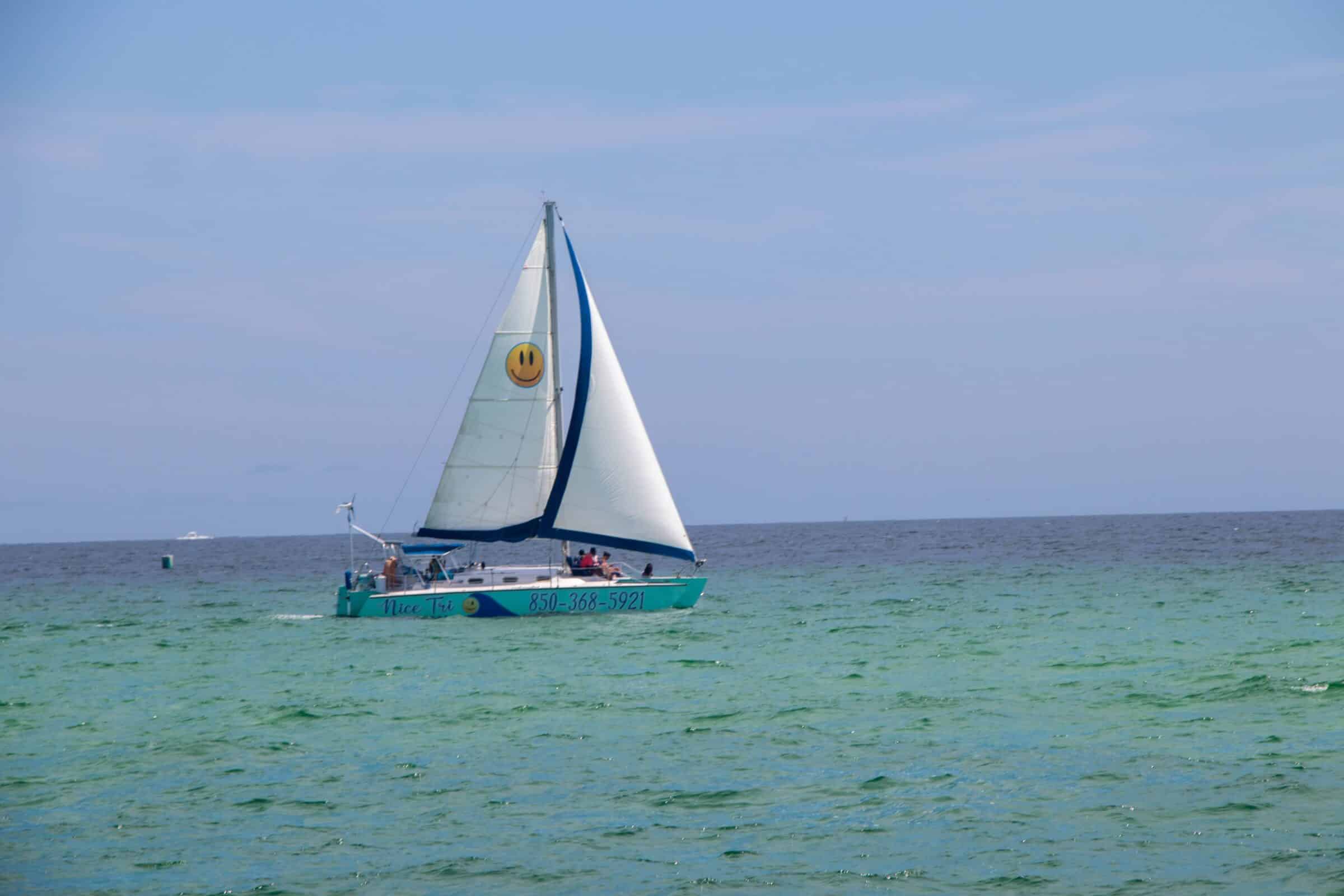 Blessings Abound
Although Captain Pam could not sail for many months, she did not stop the tiring work of getting a hold of a new boat and preparing it for sailing charters. When she finally got Nice Tri on the water in October 2020, the blessings started pouring in, and the year's success for Nice Tri is a testament to that. She has been able to take hundreds of people sailing to experience the true beauty of the Emerald Coast, and she has a thankful heart.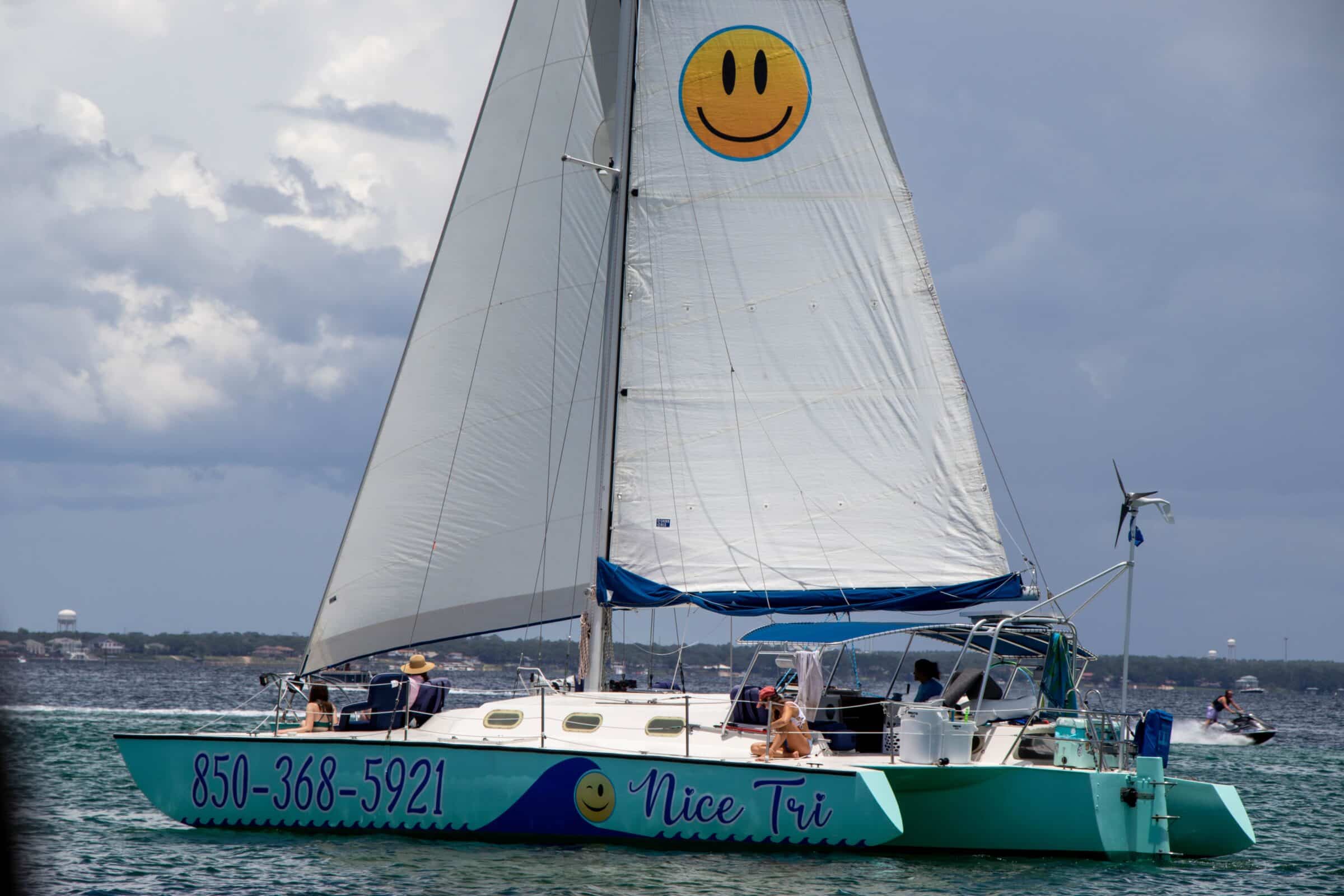 About Nice Tri
Nice Tri is a Trimaran that has many amenities and plenty of space for a group of six people. You can spot it if you look for the big smiley face sail. Captain Pam likes to have a first mate aboard. The boat includes two nets that fit 1-2 people at a time. The nets are the perfect way to relax and get close to our local dolphins when they come out to play. In addition, there is seating in the shade if you need a break from the sunlight. Read our blog Nice Tri Charter Boat – Look For The Smiley Face to learn more about the trimaran.

See You Next Year
If you want to see more about what our private sailing charter is like in action, check out our YouTube channel. Are you planning a trip to Destin for Christmas break? Captain Pam has charters available and will be sailing throughout the holidays. From our family at Smile N Wave Sailing Adventures to yours, we wish you a Merry Christmas and a very Happy New Year. We hope to see you in 2022!