Spring Break is almost here! In beautiful and sunny Destin, Florida, we are gearing up for a busy season. It is time for tourists and vacationers to visit our area to find some much-needed rest, relaxation, and fun. Smile N Wave Sailing Adventures has the best snorkeling tours in Destin. During early Spring and Summer, the weather is perfect. Our Emerald waters and soft white sand make this one of the most popular vacation destinations in the country.
Snorkeling Tours in Destin
Smile N Wave Sailing Charter is happy to take you on one of our snorkeling tours. We go to a shallow area called the grass flats. Here you get out of the boat in about waist-deep water. There's a different sea life to look at in the grass, and there is a sandy bottom as well. It's a beautiful place to begin snorkeling because you will be in shallow enough water to get comfortable using a snorkeling mask.
We have two distinct types of masks for our charter guests. One is a full-face mask and snorkel combination, and the other is a mask and snorkel. High tide is always a fun time on one of our snorkeling tours. There are blue crabs, hermit crabs, seashells, shrimp, and different fish.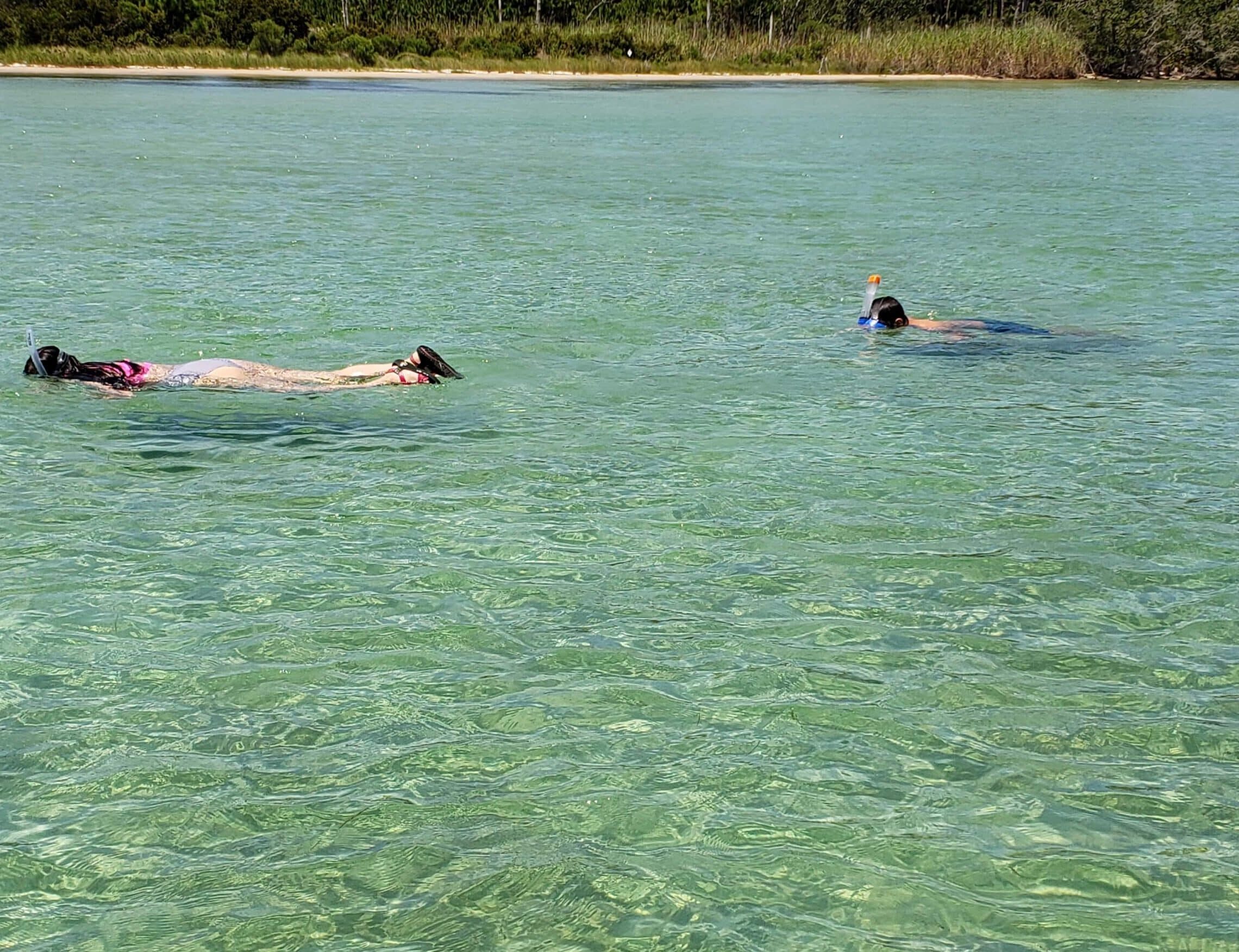 Spring Break Sailing Charters
Our sailing catamaran has a variety of sailing charters that you can enjoy during your Spring Break in Destin, Florida. To book three-hour snorkeling and swimming adventure with us, please click here. If you would like to schedule a two-hour tour, you can call us directly at 850-368-5921. On our sailing tours, you will learn all about our beautiful Emerald waters in the Gulf of Mexico. Witness the simplicity of a beautiful day in Destin with us on a snorkeling cruise.
Our Snorkeling Tours are family-friendly, and we carry up to six passengers. We may spot dolphins while sailing, so remember to bring your camera with you. There will also be plenty of opportunities to swim on our snorkeling tours. Plan on Smile N Wave Sailing Adventures when you are planning your vacation.
Captain Pam loves sailing, and all who come aboard Smile N Wave will find a knowledgeable and fun captain who makes every sailing charter an adventure. To learn more about pricing and book our sailing charter, please visit our Pricing and Booking Page.